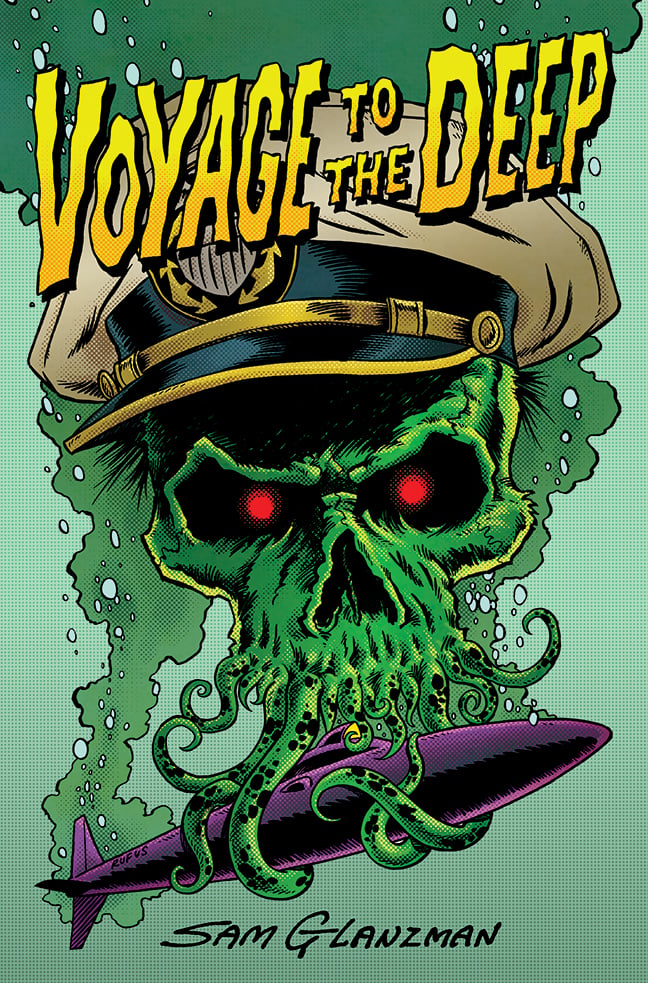 VOYAGE TO THE DEEP follows the adventures of Admiral Jonathan Leigh, as he commands the mighty Proteus (a shape-shifting atomic sub) through the deepest of Earth's oceans, battling fanged sea creatures, arctic monsters, anti-mater generators, sonic attacks, and even terrorism!
New Cover Art by Rufus Dayglo
New Introduction by Stephen R. Bissette
New Afterword by Rufus Dayglo
8.25 x 11"
FULL COLOR
144 pages
Hardcover
AVAILABLE NOW! ORDER TODAY!