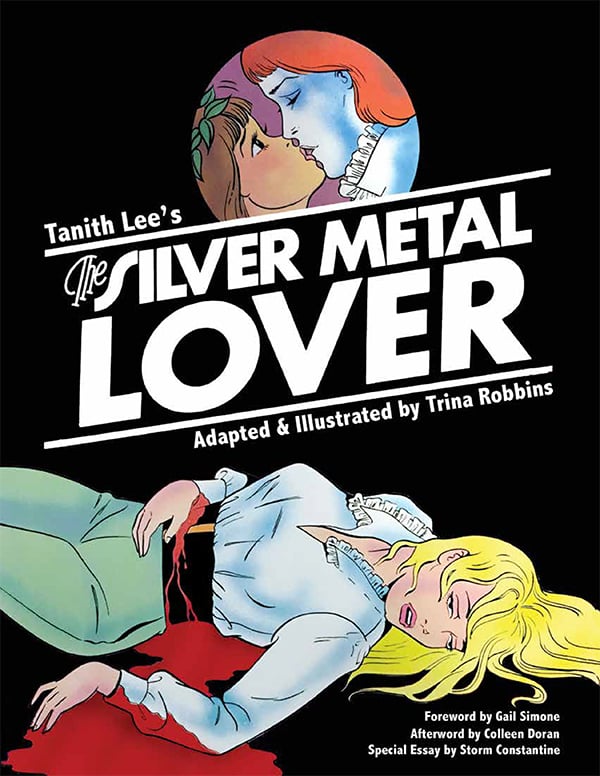 Trina Robbins' graphic novel adaptation of Tanith Lee's timeless science fiction romance novel THE SILVER METAL LOVER. The story centers around a young girl, in the far flung future, who falls in love with a robot. This is the first and only reprint, since it's initial publication in 1985. New introduction by Trina Robbins. New Foreword by Gail Simone. New afterword by Colleen Doran. New essay about Tanith Lee by Storm Constantine.
WARNING: This graphic novel does contain some nudity and adult situations, and is definitely NOT for kids.
AVAILABLE NOW! ORDER TODAY!