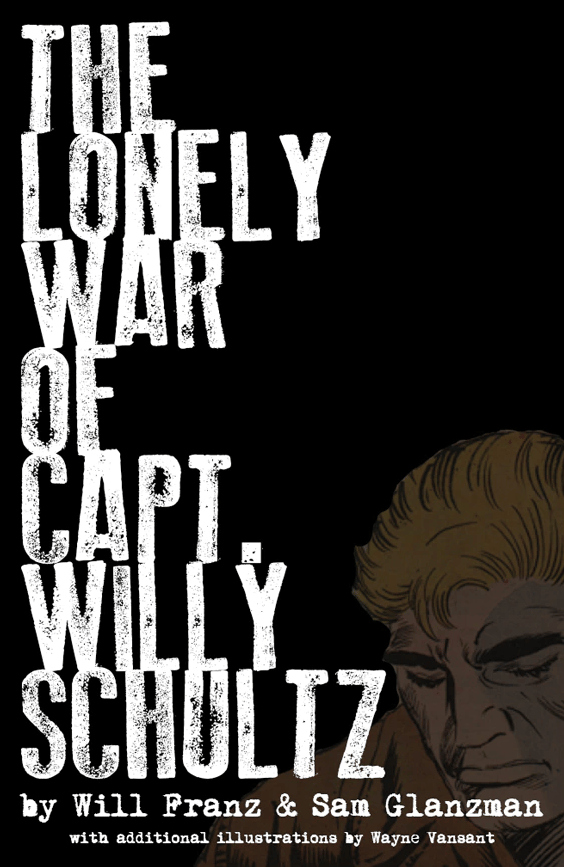 THE LONELY WAR OF CAPT. WILLY SCHULTZ HC collection
ONE OF THE MOST CONTROVERSIAL COMIC BOOK STORIES EVER TOLD! The Lonely War of Capt. Willy Schultz was originally serialized in the pages of a comic book entitled Fightin' Army, published by Charlton Comics back in the 1960s. This series (written by a sixteen year old Will Franz, and illustrated by an already seasoned comic book creator -and WWII veteran- Sam Glanzman) is one of the most dramatic, moving and controversial comic book stories ever told! It tells the story of an American solider of German heritage, who finds himself on the wrong side if WWII. It was reportedly responsible for making conscientious objectors out of young American men during the United States Military of that day to begin pressuring Charlton to cancel the series (which they did). This war story is, at it's heart, an anti-war story and a story about universal human nature in the hellhole of war. Through it all, no matter how desperate he became while wearing a German uniform, Captain Willy Schultz could never bring himself to kill an American solider...because even if America has turned it's back on him, he could never turn his back on the country he loved.
COMING SOON! PRE-ORDER TODAY!