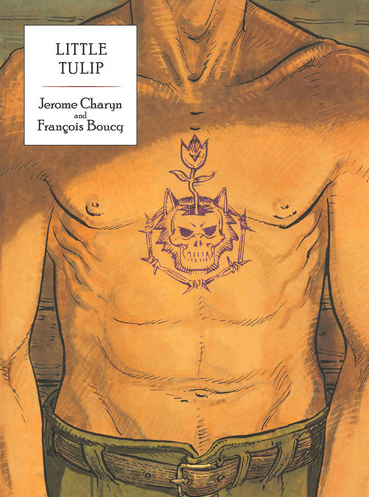 LITTLE TULIP by Jerome Charyn & François Boucq
A serial killer haunts the city streets, a stalker of isolated women who leaves a Santa Claus hat at the scene of his crimes. Pavel, a Russian émigré, assists the police investigation as a sketch artist. But Pavel's true calling is as a tattoo artist, and the so-called Bad Santa killings conjure up memories of the nightmarish world in which he learned his craft: a Russian prison camp that shattered his childhood and destroyed his family. Shifting between the living hell of a 1940s Siberian gulag and the crime-ridden chaos of New York City during the 1970s, this graphic novel's stunning artwork provides an atmospheric backdrop to its tale of corruption, murder, and revenge.
Author Jerome Charyn was acclaimed by The New York Review of Books as "a fearless writer. Brave and brazen." This edition of Little Tulip, which was originally published in French, features Charyn's new English translation. Award-winning illustrator François Boucq also collaborated with Charyn on the acclaimed graphic novels The Magician's Wife and Billy Budd, KGB. Suggested for mature readers.