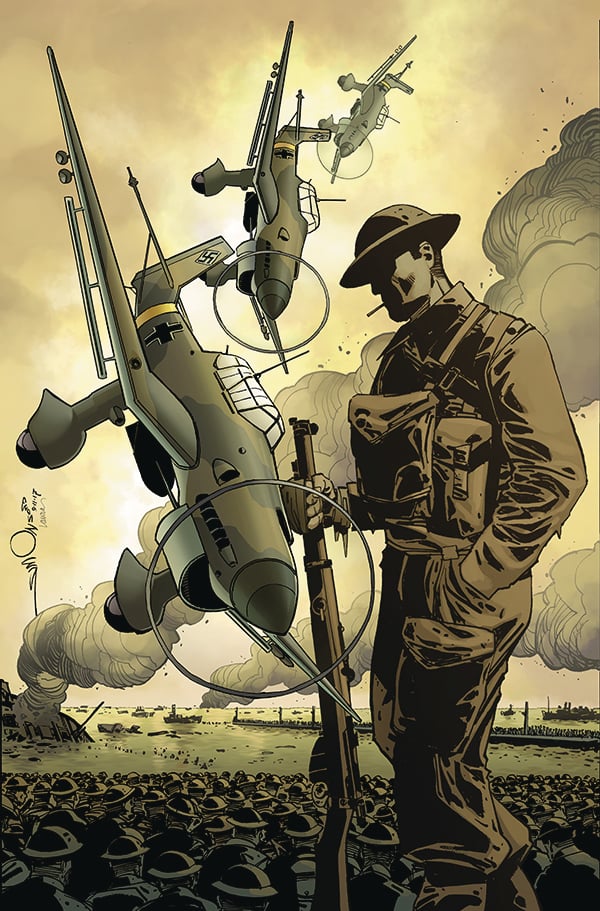 DUNKIRK: FROM THE PAGES OF COMBAT (Walter Simonson variant cover)
Each Combat one shot features true stories from World War II, illustrated by comic book legend, WWII vet, and Eisner Award-nominee Sam Glanzman! This Dunkirk issue features three main stories: "Dunkirk," "Cchannel Battle," and "Last to Leave"! Plus: the back-up story "One by Sea" and 1-page stories "A Most Deadly Air Raid" and "The First Aircraft Carrier"!
AVAILABLE NOW! ORDER TODAY!