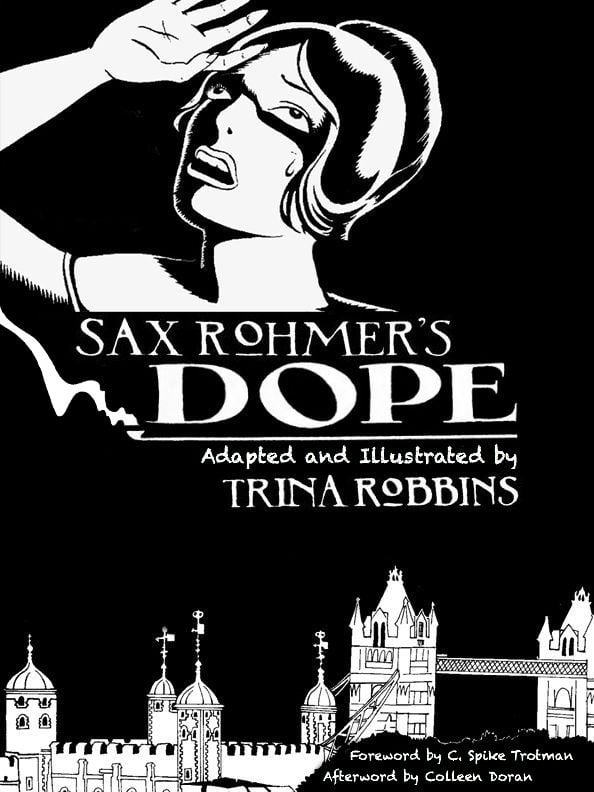 A talented young actress becomes fatally ensnared in London's mysterious and glittery drug culture of the early 20th century.
Trina Robbins' brilliant graphic novel adaptation of Sax Rohmer's sensational 1919 novel, Dope, is consdered by many (including Trina herself) to be her best work ever as an illustrator. Inspired by true events, Dope was both the first novel to speak openly about the world's international drug trade and the first story to center around the death of a celebrity by drug overdose. The graphic novel adaptation was first serialized in Eclipse Magazine beginning in 1981, and is collected here for the first time.
"Trina's elegant, supple drawing is at once retro and ever current, and she is ideally suited to the exotic pulp world of Sax Rohmer." —MAX ALLAN COLLINS, Road to Perdition
New Foreword by C. Spike Trotman
New Introduction by Trina Robbins
New Afterword by Colleen Doran
8.25 x 11"
BLACK & WHITE
96 pages
Hardcover
AVAILABLE NOW! ORDER TODAY!